Shanghai chocolate expo 2017
Shanghai chocolate expo 2017
Who can refuse a chocolate slithery blooming experience between lips and teeth?
Who can refuse a chocolate romance?
Who can say no to the limitless possibilities of success created by a single chocolate?
1, 400 years ago, Columbus discovered the new world and brought cacao trees around the world.
From then on, chocolate became the favorite of the aristocracy, and cocoa beans were known as silver grown on trees.
In the case of chocolate, probably like a diamond, anything that brings a sweet, romantic imagination can capture the heart.
On the occasion of the Shanghai chocolate exhibition, November 24-25, 2017, DONGGUAN NICK FOOD CO., LTD., through this international professional chocolate culture display platform, displays our brand and production at home and abroad. In this chocolate world integrating culture, art and taste, it communicates and learns with various parties.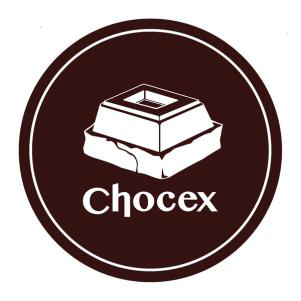 At the exhibition, there were many buyers who came to consult.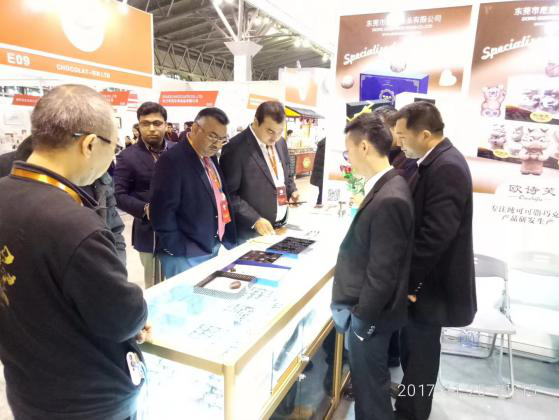 At the scene, the CCTV7 reporter conducted a brand interview with Mr. Li,the general manager of DONGGUAN NICK FOOD CO., LTD.,. In the interview, Mr. Li expressed the brand concept of Nick food focusing on high quality pure cocoa butter chocolate.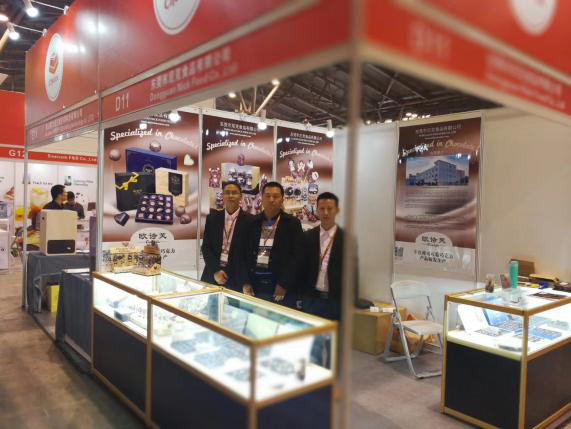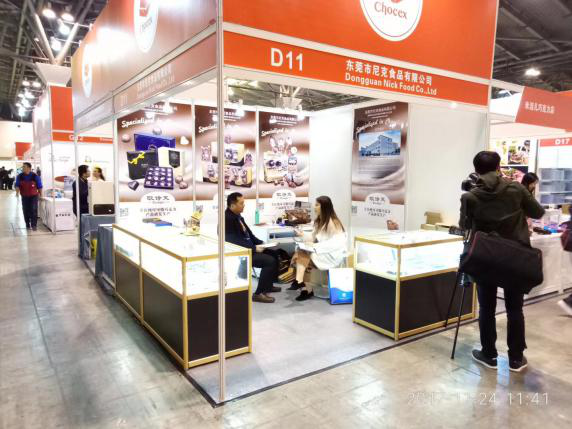 From the selection of materials, research and development, production to sales, Nick Food always adheres to the working concept of high quality, high requirements, and only doing high-quality products and high-end products, and focuses on high-end pure cocoa butter chocolate, with ingenuity, and grows in learning and excellence in growth.
DONGGUAN NICK FOOD CO.,LTD
Nov.27, 2017
Please feel free to give your inquiry in the form below.
We will reply you in 24 hours.